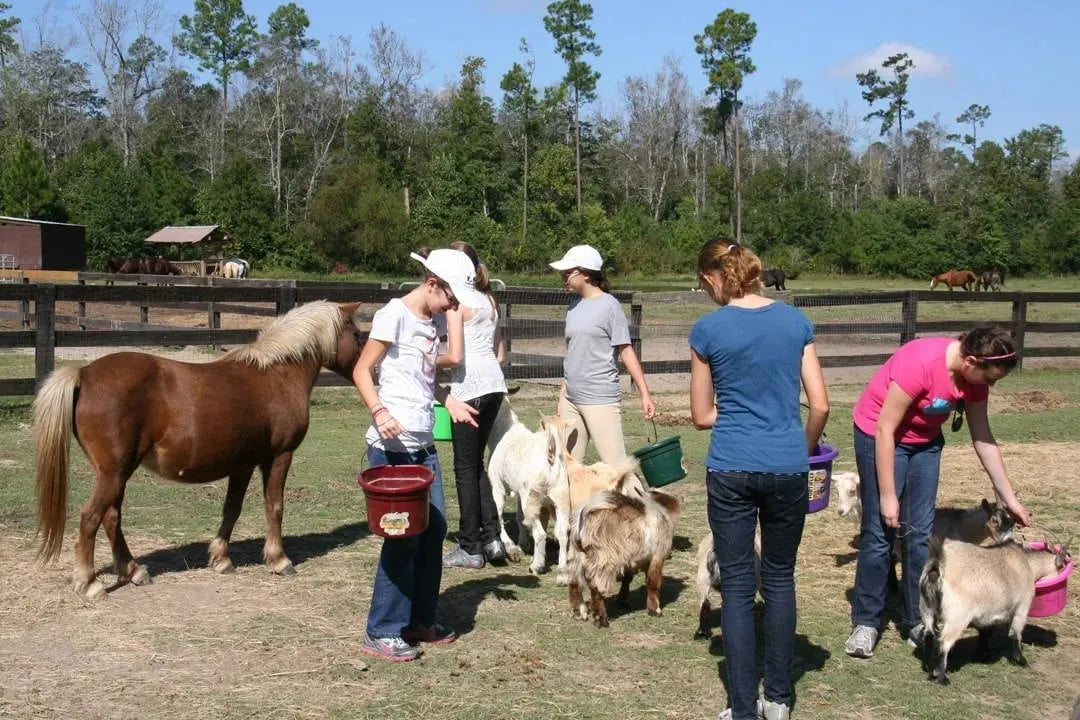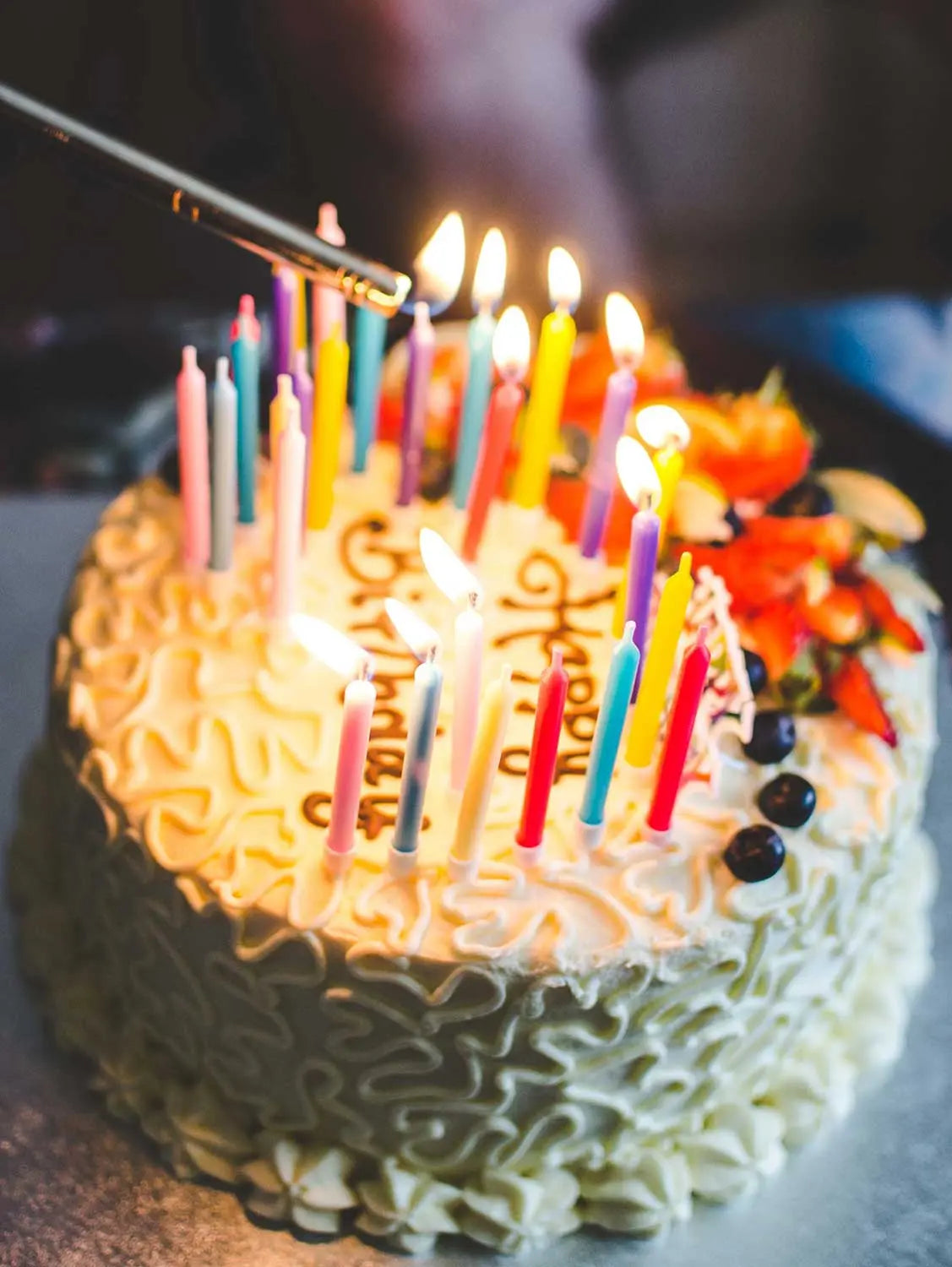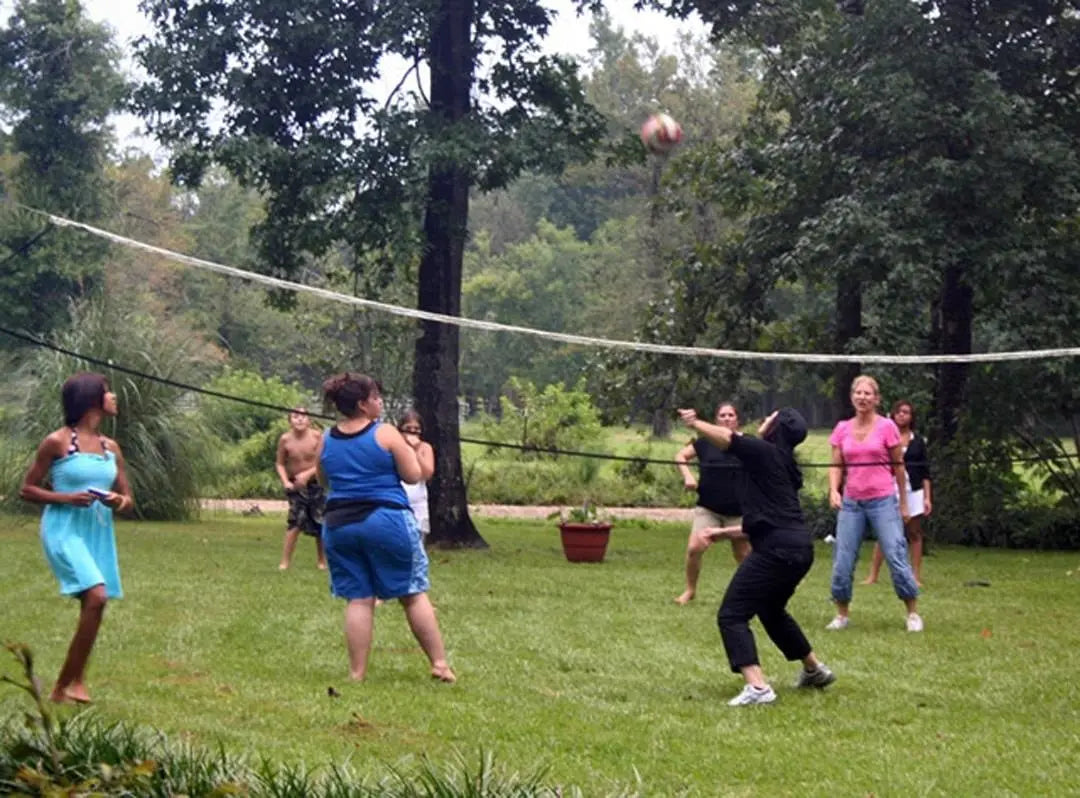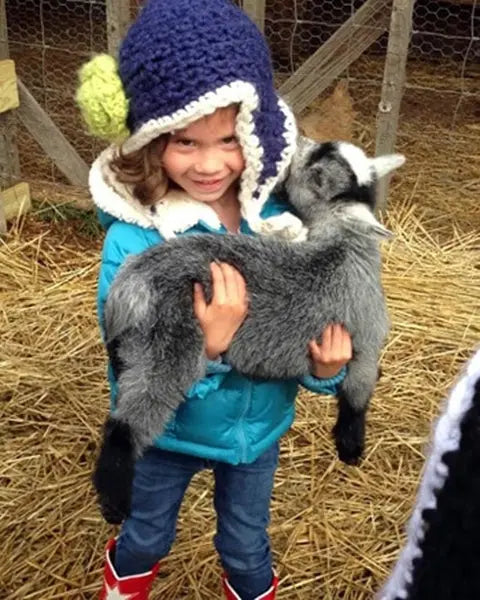 Kids Birthday Party Specials
Details
Splendor Farms Birthday Parties are featured in the Greater New Orleans Birthday Party Guide on New Orleans Moms Blog.   ~ Parties are for children ages 2-16 ~ Come enjoy an afternoon birthday party on the farm! Ride horses,...
Read more
~ Parties are for children ages 2-16 ~
Come enjoy an afternoon birthday party on the farm!
Ride horses, and enjoy our petting farm animals by feeding and petting them!
Available for children's birthday parties, ages 2-16. Horseback riding is limited to kids at our parties. Parties are limited to a minimum of 6 kids and a maximum of 12 kids (we will take up to 16 kids, at a $30 per child upcharge- if you have more than 12 kids some kids won't get a chance to do everything unless we have an extra staff member helping - the upcharge goes towards their fee) Also, you may want to book just a trail ride if you have adults/families wanting to ride  (see our horseback riding).
Our parties are held on Sunday, from 1:00 to 3 (set up is available at 12:30 - please don't arrive any earlier as we are all at lunch!!)


The price is $425, plus tax with a $50 booking fee required when you schedule your party. Booking fee is due at booking and the balance is due 14 days prior to the party. (There is a 4% fee for the use of a credit card). After you submit the form below, someone from our farm will reach out to you to confirm your details, and date and take payment information over the phone. If you have any questions then, feel free to ask.
INCLUDED WITH ALL PARTIES:
Pavilion set up with a picnic table and a refrigerator for food storage.
Horses to ride (Trail or Arena, depending on ages)
Arena Games
Petting Farm (feed provided)
A signed Petting Farm Waiver (download below) for each rider, dated the date of the party, signed by a parent or guardian. Helmets (we provide), long pants, and closed-toe shoes are required to ride for your safety.
A $50 booking fee is required to hold the date (the booking fee is non-refundable, but can be used for another available date within 6 months if you need to cancel due to weather or illness.)
 If your party is rained out, your funds paid can be used within one year to rebook the party.  We do not offer refunds.  We suggest when you book you should also book a second "rain" date for a backup as weather can be unreliable in Southeast Louisiana! 
NEED A CAKE FOR YOUR "SPECIAL OCCASION"?
We can provide a delicious custom-made cake for $100.00 (serves 8-10), with your choice of flavor, icing, and writing!